Do you know this person?
Use the form below to contact the Bainbridge Island PD
Help us find this person by sharing the case on Facebook.
---
Car Prowler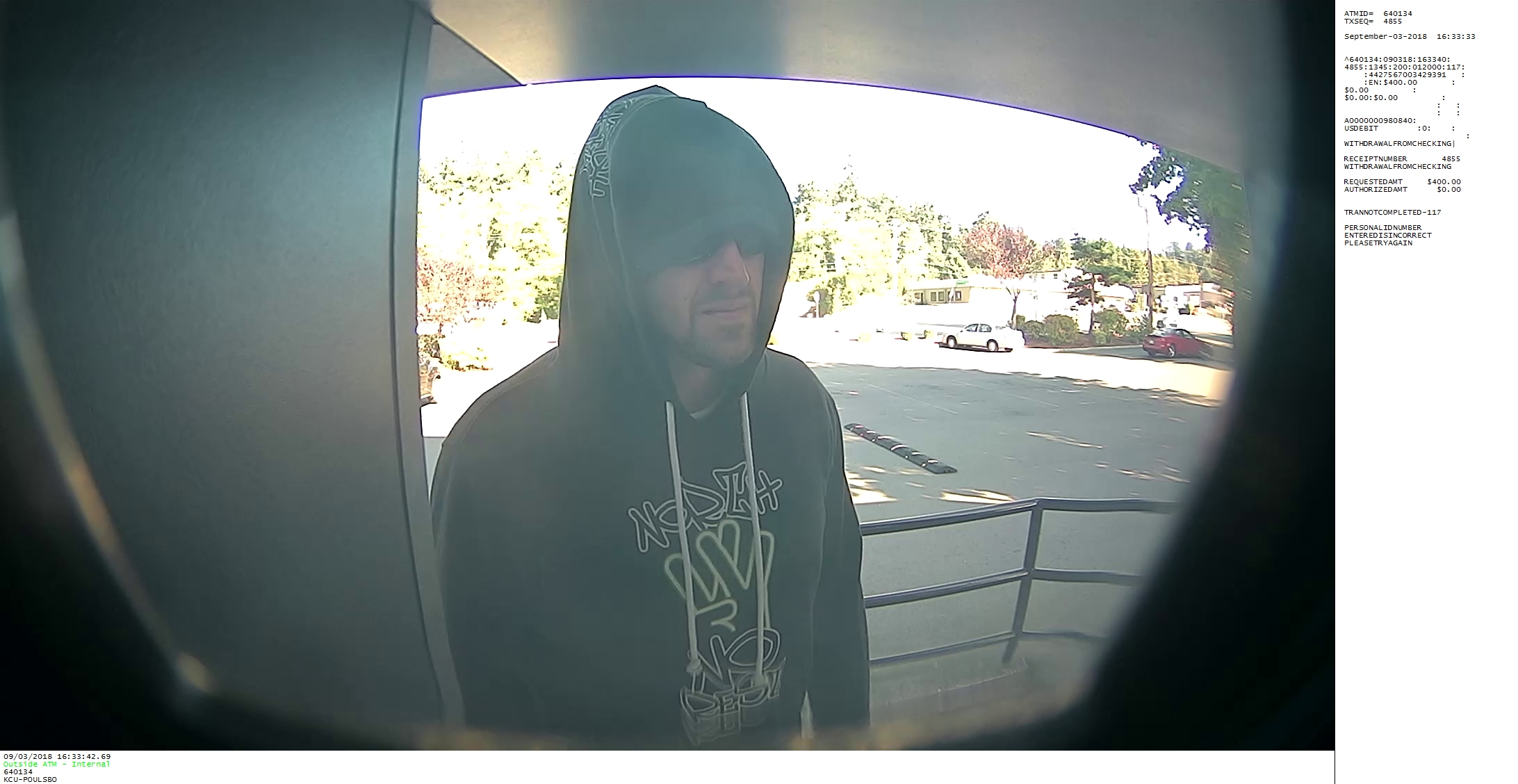 Car Prowler
Location:
Bainbridge Island (Ft. Ward Park)
Date Of Incident:
September 03, 2018
Description:
Suspect stole purse and phone from vehicle parked at Ft. Ward Park on B.I. He then attempted to withdraw cash with a stolen card, at several ATM locations in Kitsap County.
Who to Contact:
J. Ledbetter
206-780-4682