Do you know this person?
Use the form below to contact the Mill Creek Police Department
Help us find this person by sharing the case on Facebook.
---
Porch Thief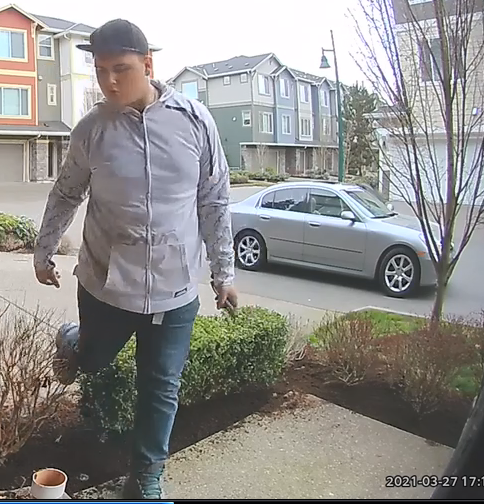 Porch Thief
Location:
13500 44th Ct SE
Date Of Incident:
March 27, 2021
Description:
This subject pulled up in the vehicle seen in the background and stole a package off of a porch.
Who to Contact:
Chris White
425-921-5759